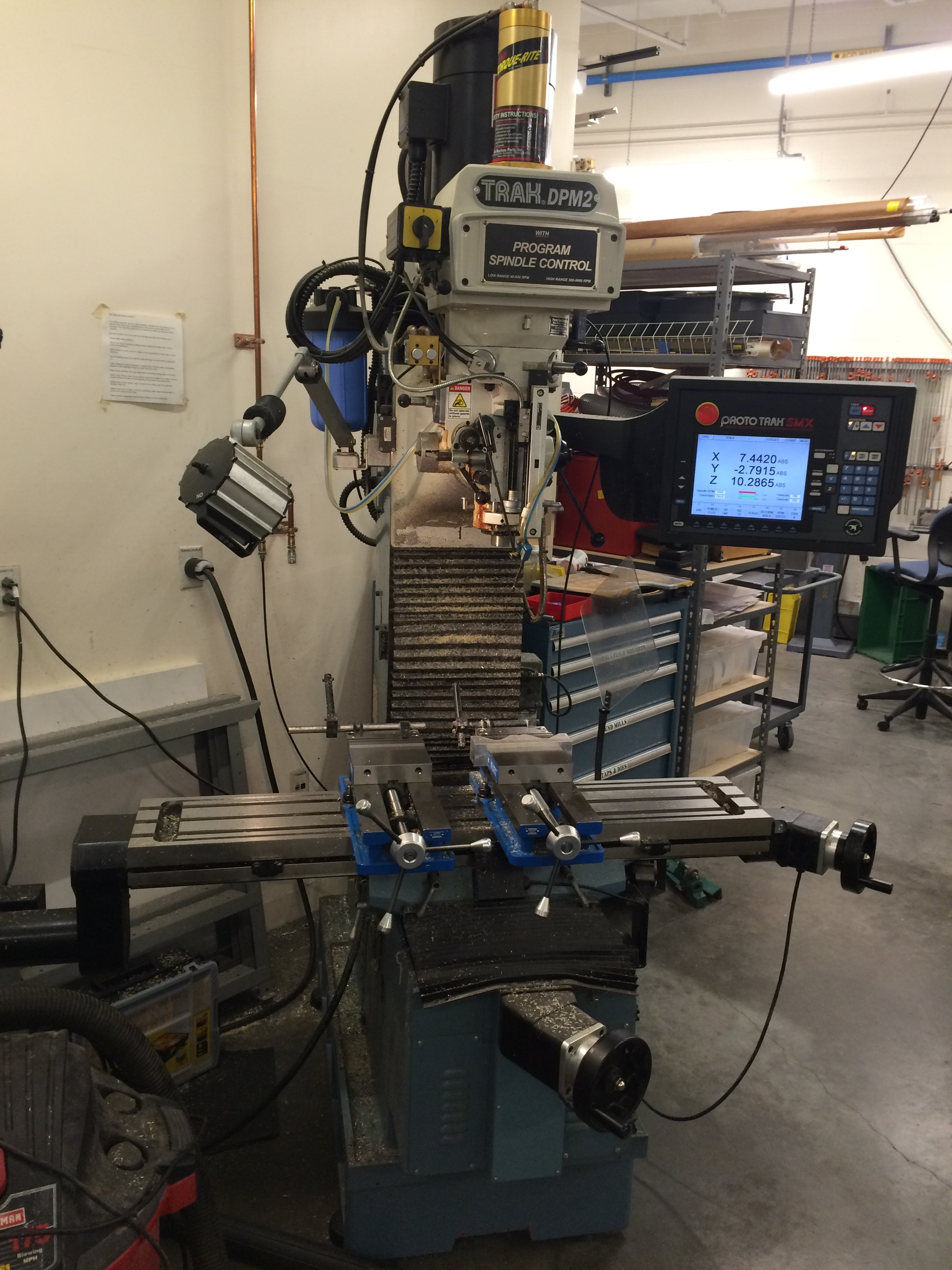 We offer access to our fabrication facility to graduate students, post-doctoral fellows, and faculty interested in designing, fabricating, repairing and modifying their scientific instrumentation. The shop located in B401 of Northwest Labs and following training is available by swipe access 24 hours a day.
Training
Training on most equipment is one-on-one and averages an hour per tool. After training we will observe you make your first part before authorizing you for use of a tool.
The mills and lathes require GREEN certification in the Harvard Physics SEAS Machine Shop followed by a one-on-one training where we will show you the specifics of our machines.
Contact us for training and access.
Equipment
CAD workstations

CMM arm

Soldering and rework stations

BGA soldering aligner

Reflow oven

Stereoscopes

Oscilloscopes, power supplies, function generators

Extracellular and patch amplifiers

Micromanipulators

Optical spectrum, wavefront, power and profile measurement tools

Femtosecond auto-correlator

Lenses, mounts, cameras, PMTs, illumination sources
75 Watt Universal laser systems CO2 laser cutter

Prototrak DPM2 CNC mills

Haas CL-1 CNC lathe

Pocket NC v2 5 axis CNC mill

Hardinge manual lathe

Maxium waterjet cutter

Orion laser and microtig welders

Thermoformer

Horizontal and vertical bandsaws

Sandblaster

Power sander
All power tools require a 'buddy' to be in the shop with you that is capable of calling for help in case of emergency. These include:
Horizontal and vertical bandsaws

Power sander

Panel saw

Drill press

Manual and CNC mills

Manual and CNC lathes

Bench grinder